Progressive Web Apps 
are experiences that combine the best of the web and the best of apps. They load quickly, even on flaky networks, can re-engage with users by sending web push notifications, have an icon on the home screen and load as top-level, full screen experiences.
Please join us to learn about the future of the web with Progressive Web Apps, why they are important and how to build and deploy them effectively.
Agenda
1:30pm Arrival & Registration
2:00pm  Start
2:00pm Keynote: What are Progressive Web Apps (Dion Almaer)
2:15pm Security for all (Matt Gaunt)
2:30pm Instant Loading (Surma)
3:15pm High Performance Interactions (Paul Lewis)
3:45pm Coffee break
4:00pm Instant and Offline Apps with Service Worker (Jake Archibald)
4:45pm Making it Installable (Paul Kinlan)
5:00pm Deeper Engagement with Push Notifications  (Pete LePage)
5:40pm The Future of the Web Platform (Jake Archibald)
6:00pm Networking Drinks
Speakers
Paul Kinlan
Developer Advocate, Google 
Making mobile web better. Mr Web Intents. Developer of many things including Twollo, Twe2, Ahoyo, FriendDeck and Web Fundamentals.
Matt Gaunt
Developer Programs Engineer, Google 
Matt is currently spending his days working on the open web, helping developers and representing their needs to the engineers working on Chrome.
Surma
Developer Advocate, Google 
Surma is an engineer working with the Chrome team. He likes to cut himself on the bleeding edge, goes full-stack every once in a while and prefers good code over functional one.
Paul Lewis
Developer Advocate, Google 
Paul spends his time trying to figure out patterns for making the next generation of web apps beautiful, integrated, useful, and performant.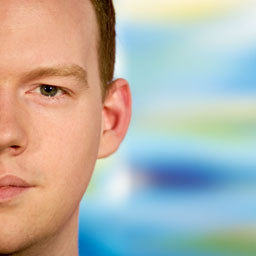 Jake Archibald
Developer Programs Engineer, Google 
I want the web to do everything native can, and fast.
Pete LePage
Developer Advocate, Google 
Pete helps web developers to build the next generation of web apps. He likes to take the sharp edge off bleeding edge technologies, and make it easy for you to use them. Thankfully, he is not named Paul.
When
17 Mar, 2016 1:30pm - 19:00pm
Where
Skills Matter, CodeNode, 10 South Place, London